SpiderAdmin is a free service that provides monitoring, administration and maintenance of your entire Spiderwiz-based service mesh from a single-point website. See what your applications are doing, watch data paths, analyze network traffic, configure your applications, download logs, deploy new versions and much more – all without adding a single line of code to your applications.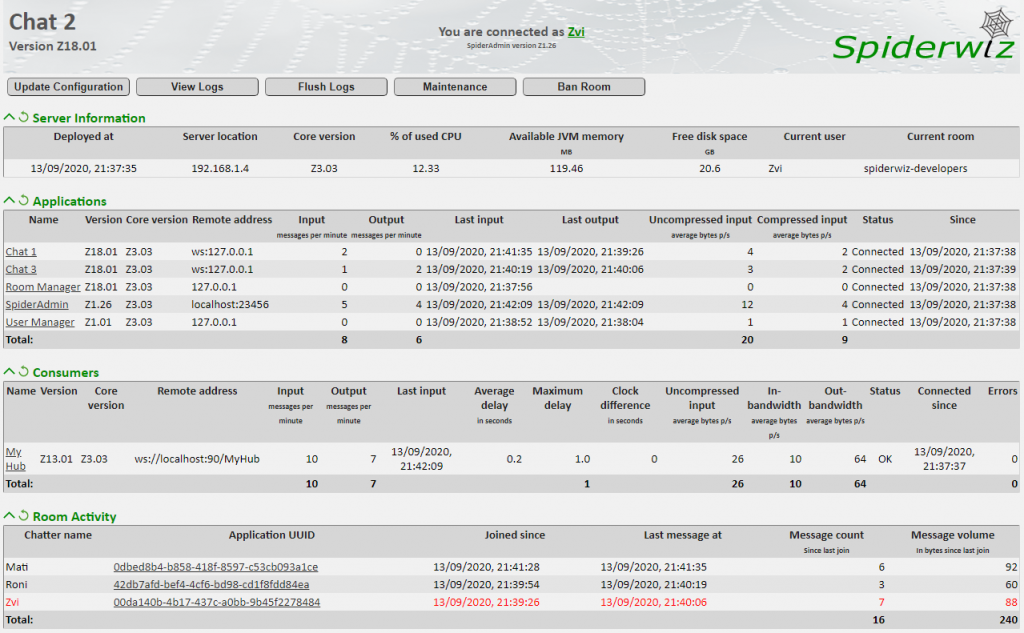 To use SpiderAdmin you need to be a registered user of the service. Once you register (through the panel on the right of this page), you will get a user token. Use the token to configure your application as a SpiderAdmin client. Note that it is enough to configure only one application (that has Internet access) rather than the entire mesh. SpiderAdmin will use that application as the "tip of the iceberg", through which you will be able to surf connected applications and manage the entire mesh (even the part that is shielded from Internet access behind a firewall).
That's it. Go ahead, log in and start to exploit the service.